Hand-picked by the heavy hitting cornerback, Pacman is an athlete collaboration like no other.
Adam "Pacman" Jones spent 12 seasons in the NFL locking down the league's best wide receivers and making huge kick returns. Now, with the gridiron in his rearview mirror, Pacman is running with a new pack.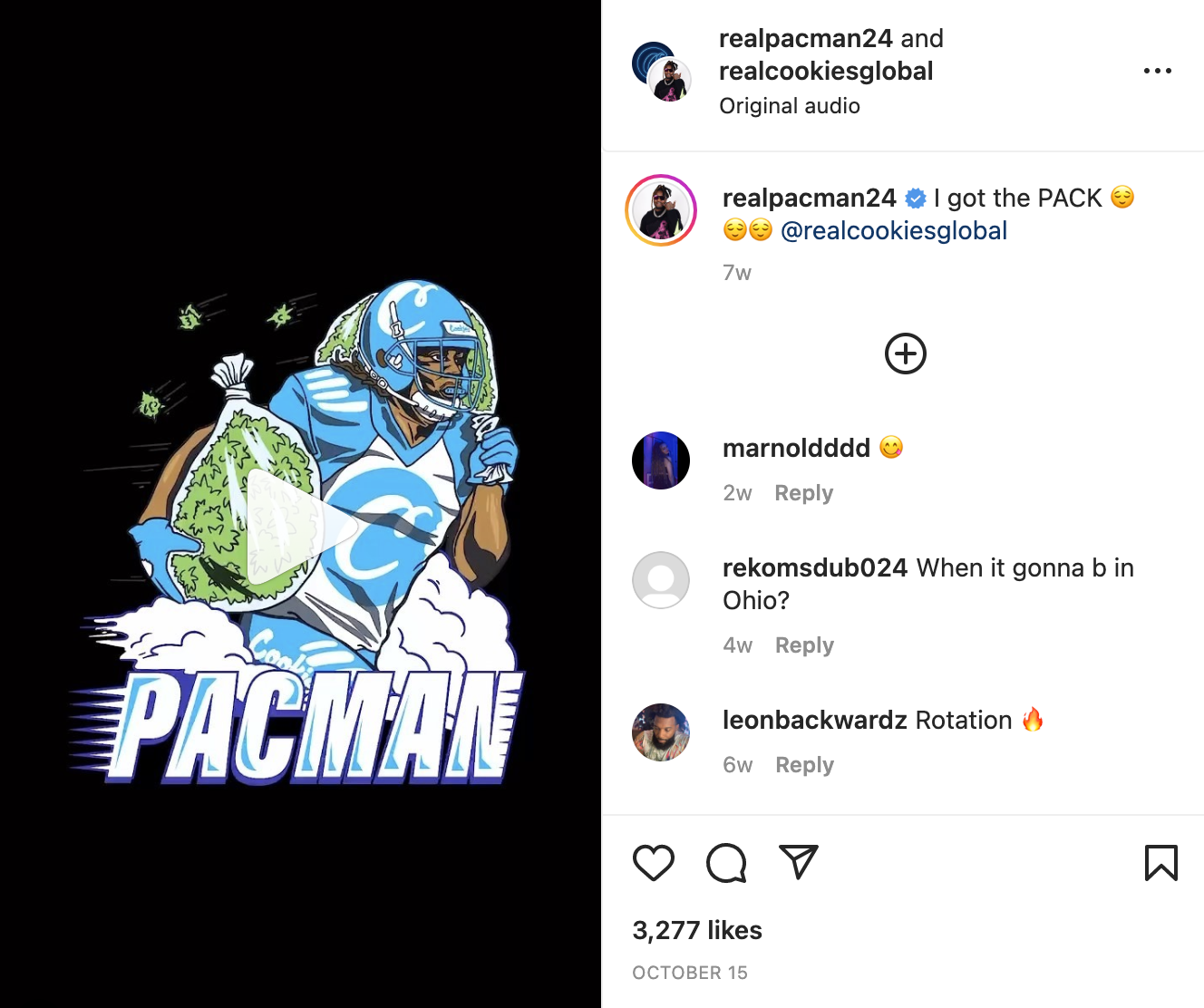 View on IG
Joining forces with Berner and Cookies, Pacman is the first strain selected and brought to market by Pacman Jones, available now at Cookies and Lemonnade stores across California.
Pacman is a carefully curated cross of Biscotti x Jealousy f2 picked by Pacman for its powerfully active, alert, and uplifting high that fits perfectly into the all-pro defensive powerhouse's active lifestyle.
Hitting the nose with waves of flavor as soon as the seal is broken, Pacman has a terp profile that tackles the senses with an exotic aromatic blend of cotton candy, fermented berries, and fresh lime juice paired with a potent flavor of blue cotton candy and frosted lemon pound cake that lingers pleasantly on the palate.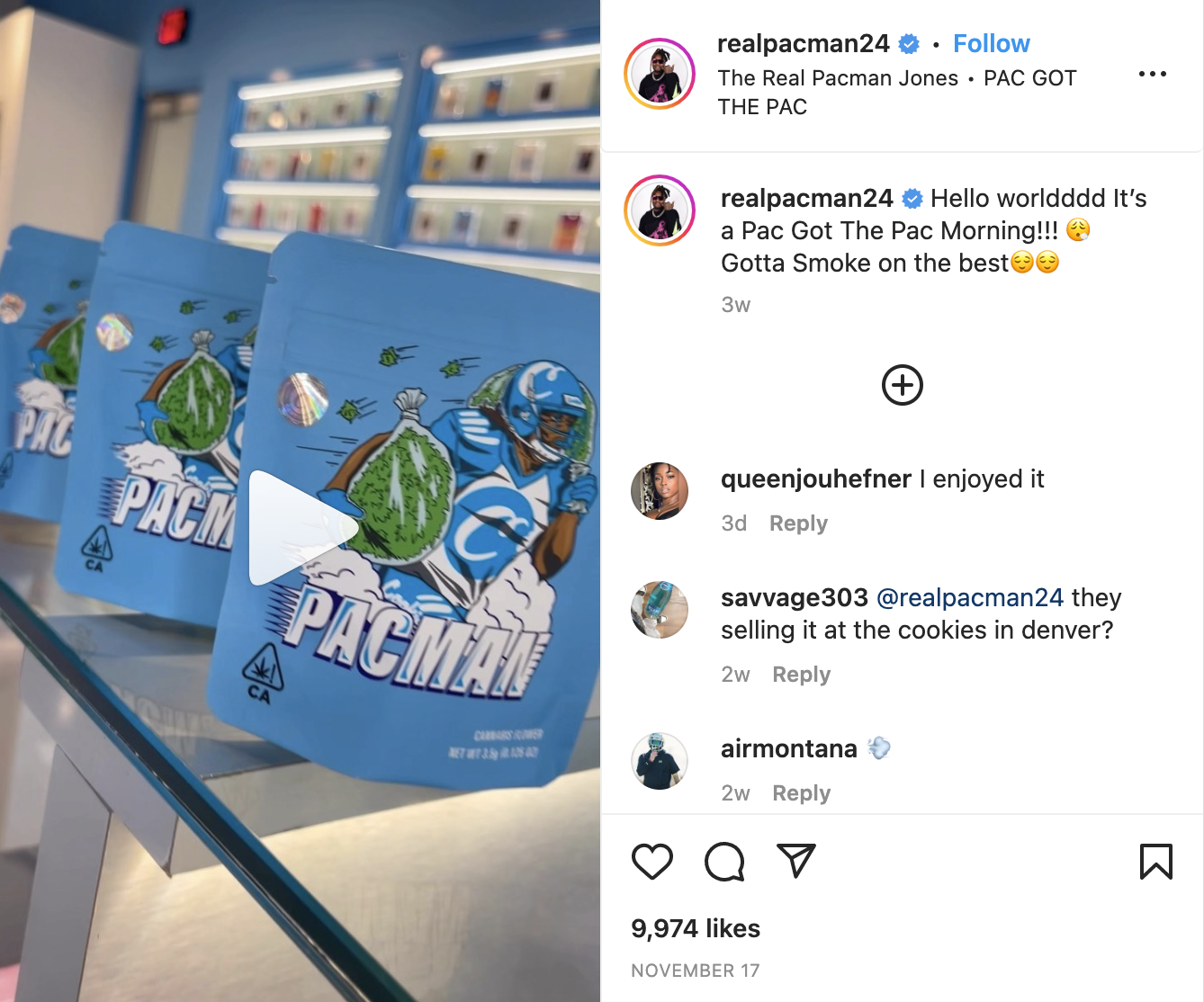 View on IG
On the field and off, Pacman has always lived his life on his own terms, never backing down from his personality or passion. In his collaboration with Cookies, Pacman is putting that passion on full display with world-class genetics and expertly-grown flower.
Pick up an eighth of Pacman flower at Cookies and Lemonnade stores throughout California and keep your eyes peeled for a nationwide release coming soon!